This year my daughter is finally old enough to actually enjoy advent calendars. I thought about making one with candy, but to be honest I didn't really want her eating that much candy. So instead of candy (though I will admit there are five pieces of candy in there) my husband and I sat down and thought of different family activities we could do to prepare for Christmas. This year I went with a Christmas present theme.
Supplies Needed:
Christmas paper (you'll need 7 sheets of 12x12 paper, or 6 sheets of 12x12 and 1 8 1/2x11)
Box template (I just found my through Google image search. I went for a plain box but you could go all out and do boxes of different sizes, etc.)
25 activities
printout of numbers 1-25 (I'll include mine)
Scissors, glue stick, hole punch
Tulle or ribbon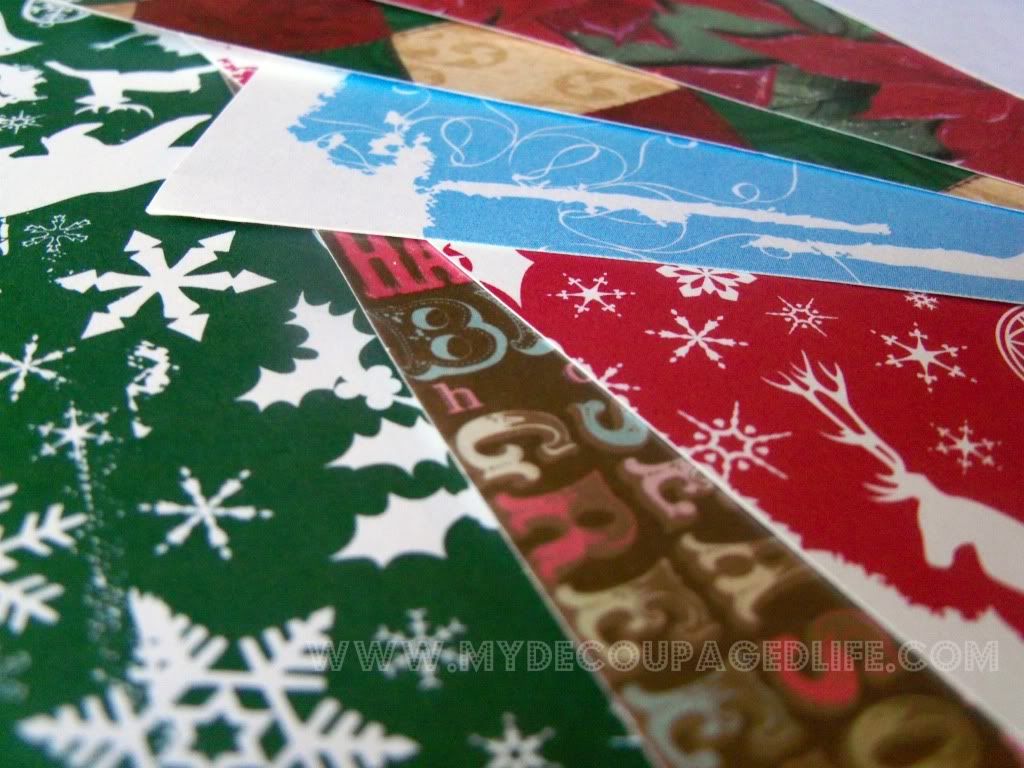 Step 1: Print out your template and cut it out. Trace 25 boxes and cut them out. Make sure you're precise with your cutting so your boxes actually come together like they're supposed to.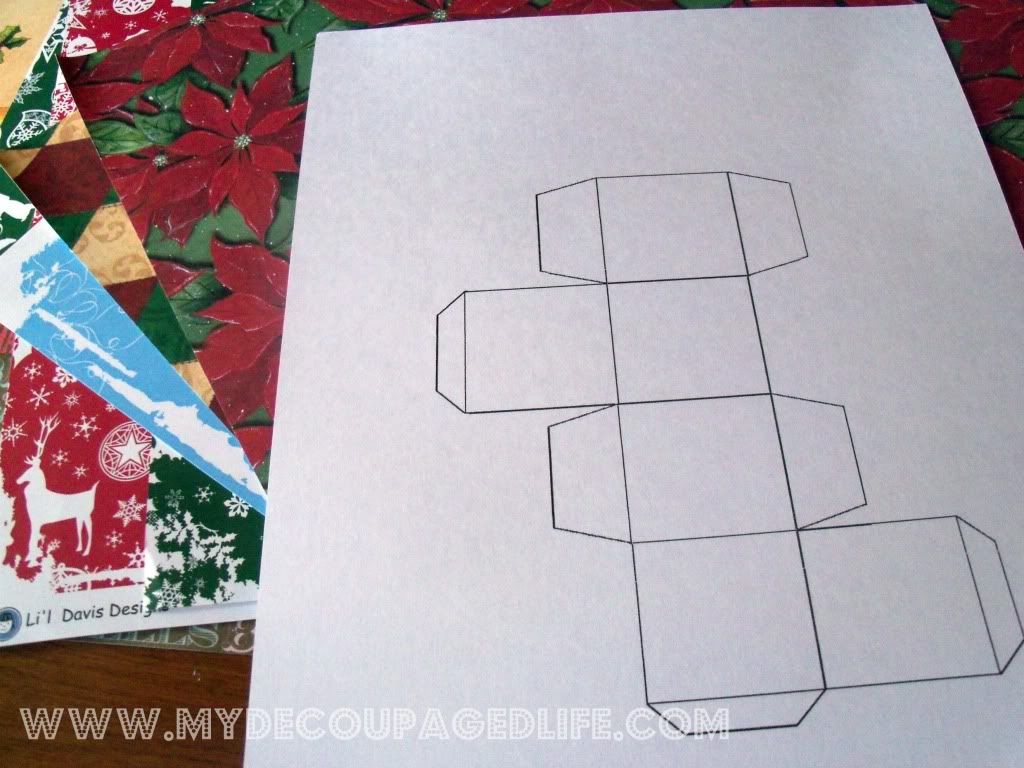 Step 2: Fold the flaps on your boxes. You can score them first if your paper is heavy duty to get nice crisp lines. Glue them bottom and sides so just the top is open.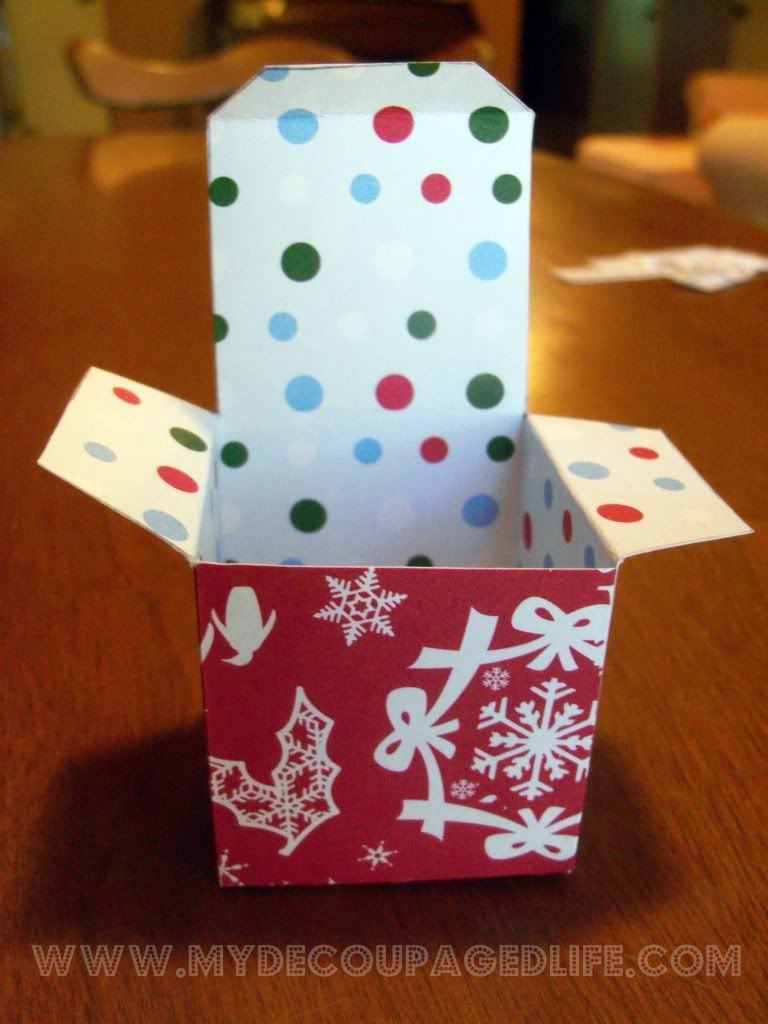 Step 3: Print out your advent activities. Here are ours:
Candy (I had something going on this night so…)
Write to Santa
Make Christmas cards
Make snowflakes
Watch Elf
Candy
Read a Christmas book
Sing Christmas carols
Watch White Christmas
Visit Santa
Candy
Read a Christmas book
See lights
Make treats
Make cookies
Candy
Candy
Watch a Christmas show
Read a Christmas book
Watch It's a Wonderful Life
Read Luke 2
Go sledding
Make a snowman
Act out Nativity scene
Open presents!
Here's a tip: look at your calendar and choose activities that coincide with what you're already doing. Trust me, this will make life easier for you. I knew what days we wouldn't be able to do anything so those are the days I chose for candy. I also planned for when we would actually be around snow for the snow-centered activities. I typed mine up and cut them into strips, but you could just print them on strips of paper.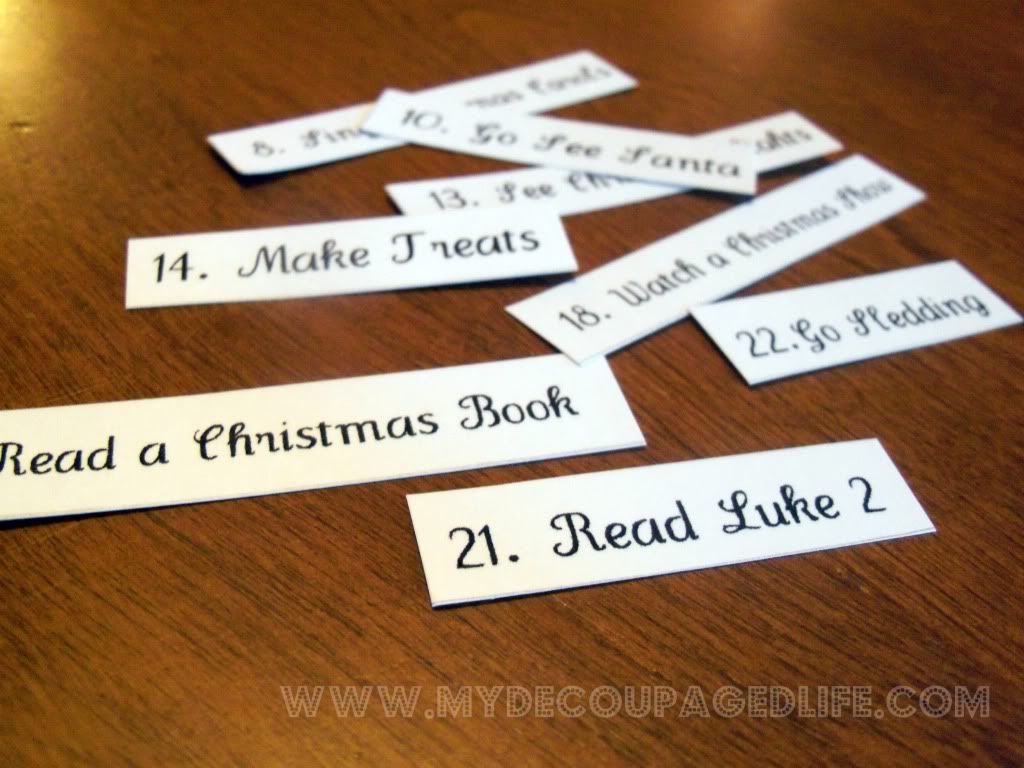 Step 4: Print out the numbers and cut them into circles. If you are awesome and have a circle punch then life will be a whole lot easier than mine where I traced and hand cut 25 circles. Punch a hole in the top for the tulle.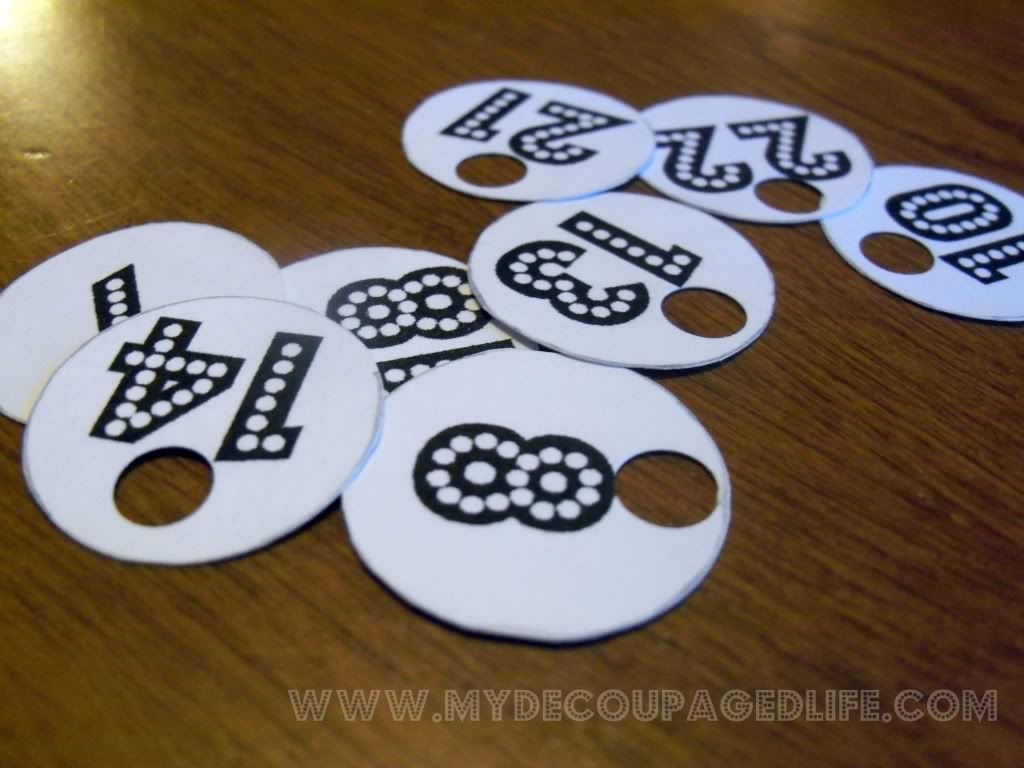 And here's the numbers I made (I just created them in Picnik):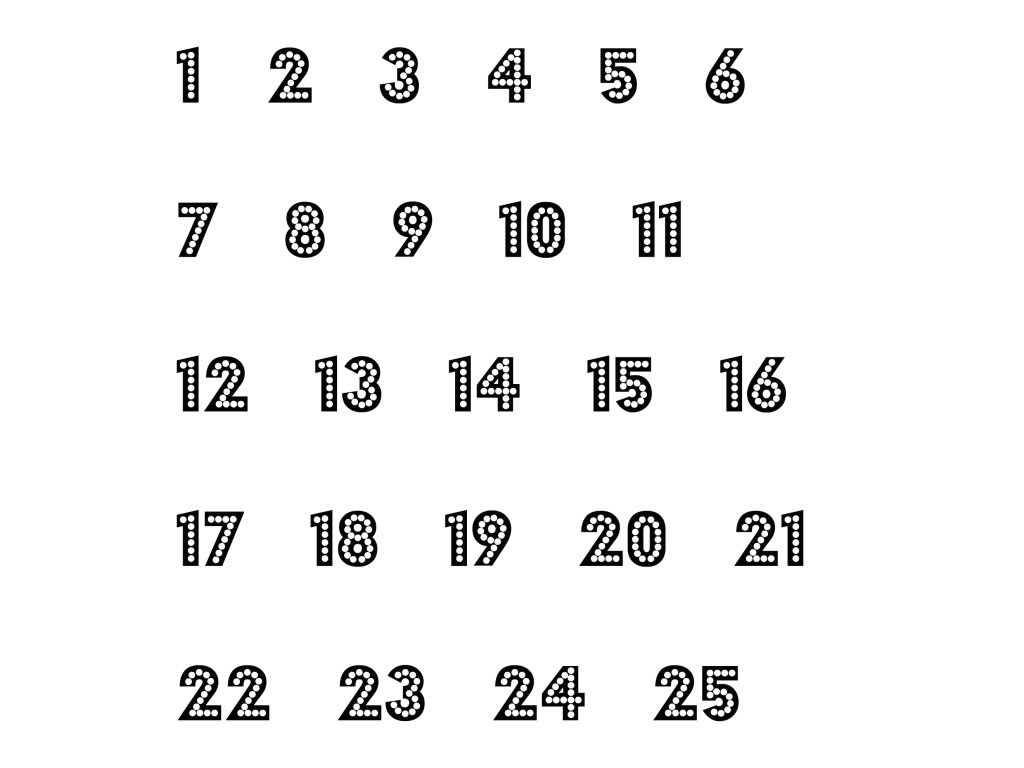 Step 5: Place a strip of paper in the box (or candy). You could fill with colored strips of paper too. Close the box and tie with tulle. Make sure to tie the coordinating number onto the tulle.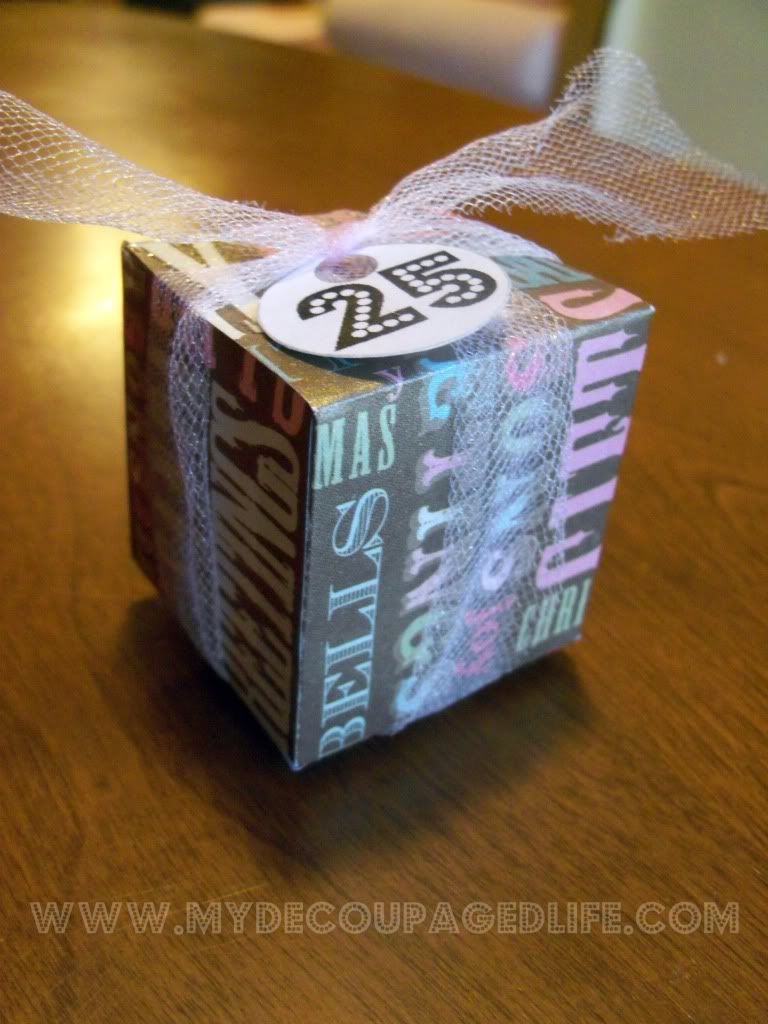 Step 6: Continue with all the boxes. Place them under a small tree (or in my case a tree shaped Christmas card holder), then get ready to open a new little present each day!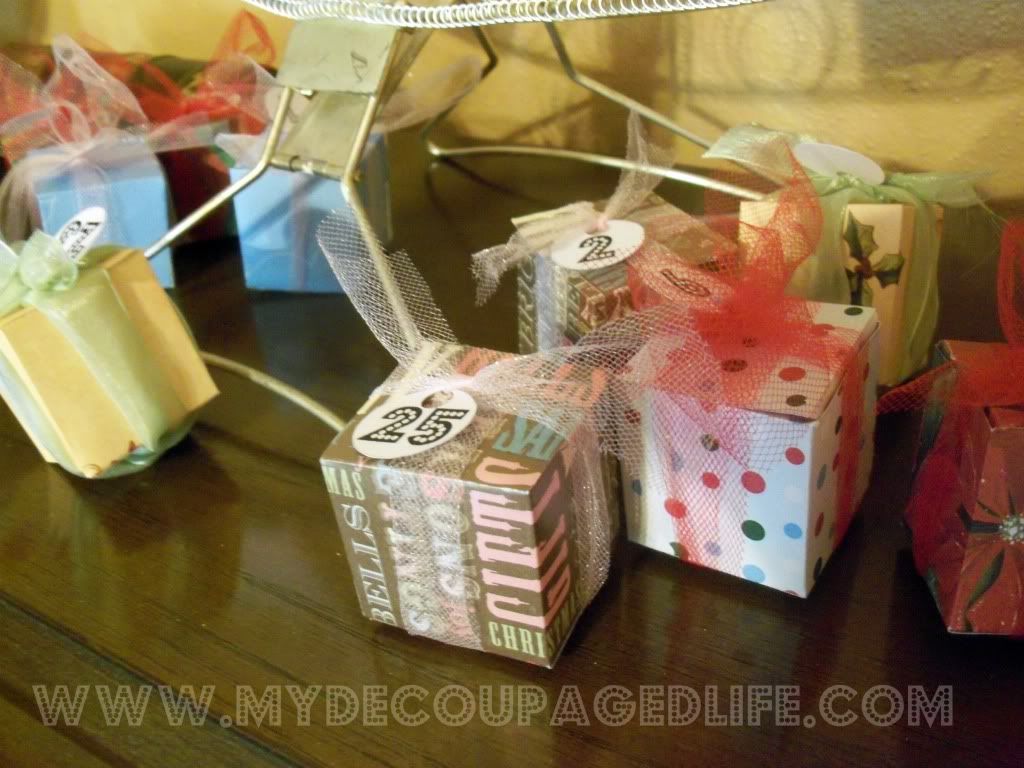 I'm linking up here!