I've mentioned before that my oldest daughter is quite the girly girl. She loves all things princess and has been informing me since about last April (her birthday is in March) that she wanted a princess party. Since last year I focused specifically on Rapunzel and threw her a Tangled birthday party, I decided to go a little more traditional this year and throw her a non-Disney princess birthday party.
I had so much fun getting ready for the party. I used my friend's Cricut cartridges a lot, but most of this would be easy to replicate on your own! We just invited a couple of my daughter's friends to keep it low key, but we had tons of fun!
The Food
Ok, food, I believe, is one of the most important aspects of any party. For this one I decided to pull out our chocolate fountain. I felt like it would give the party a regal feeling. Plus it's so yummy! The girls and parents all really enjoyed it. We cut up some apples, bananas, and rice krispy treats (dyed pink) for dipping. We also made some sandwiches for lunch.
Now of course we couldn't use our fingers to dip, so I got some skewers and tops them with little crowns. I cut the crowns with my Cricut (Sweet Treats) and put them on a small circle and larger scalloped circle. I put them in a vase to make them look so fancy!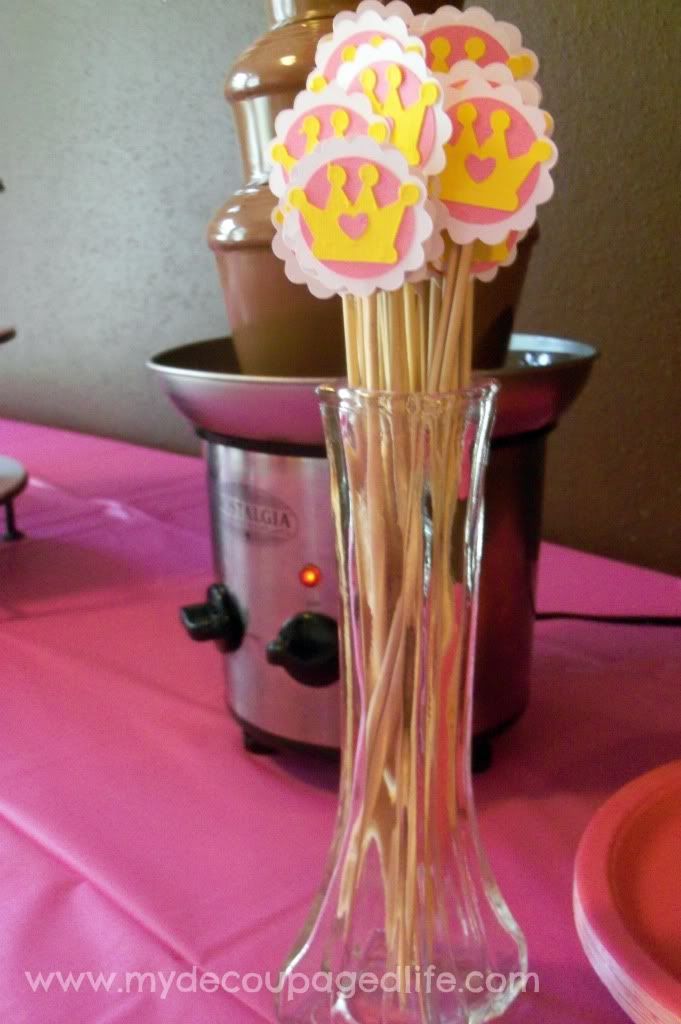 For drinks I just bought a pack of small water bottles. I hot glued a strip of pink paper and then used the same toppers as the skewers. We had a few leftover from the party and my daughter has insisted on only drinking from her princess 'water'.
And now for the crowning moment of the food: the cupcakes! Instead of having the crowns on top I cut out some castles (Doodlecharms) and added them to some toothpicks to top the cupcakes (except of course, for the special candle cupcake).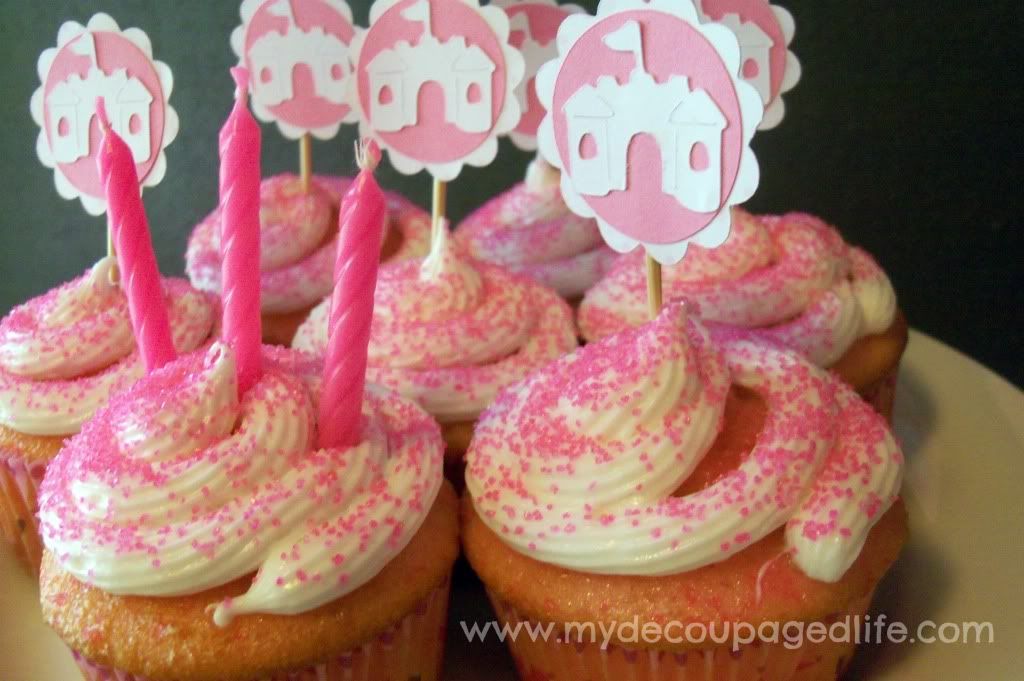 The Activities
I made some princess party hats (the party hat template can her found here) by making pink hats and then adding strips of ribbon and tulle to the top. During the party I set out a bunch of different foam stickers for the girls to decorate their hats with.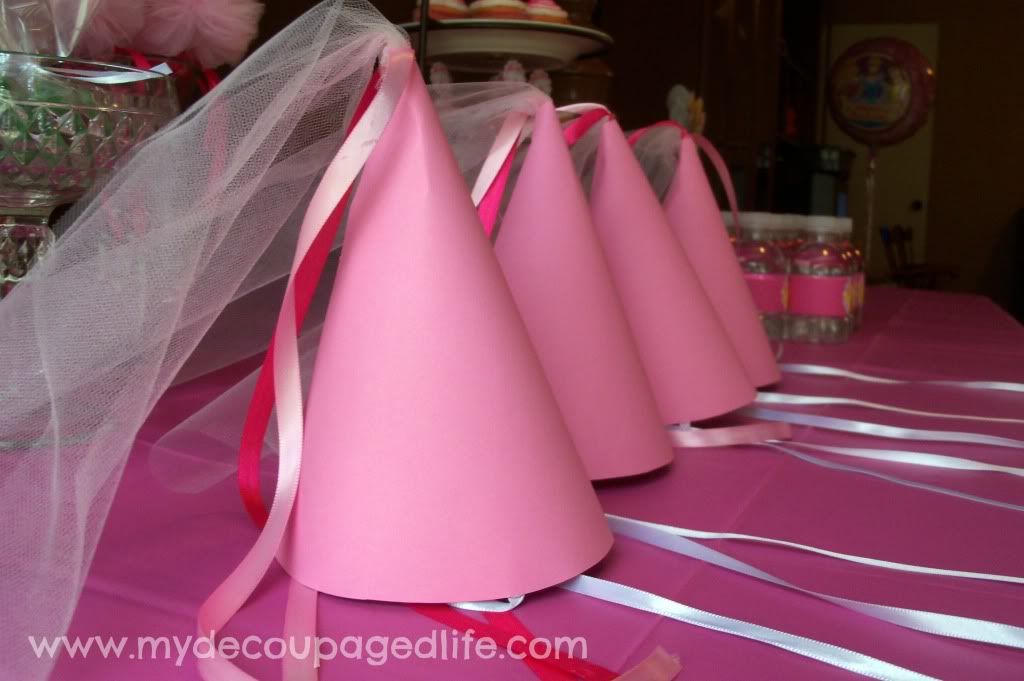 Along with the hats, we also made bracelets with ribbons and plastic beads. And we had a pinata (it may or may not have been the one and only Disney thing we had at the party)
The Treats
Of course it's not a party unless the guests go home with their own goodies! I have candy frog molds (from a Harry Potter party I attended) so I made some candy frog princes for them to take home.
I also thought it would be fun to have some princess wands. I made some tulle pom poms (tutorial to come in a couple weeks), attached them to some painted skewers, and tied ribbons around the top.
Finally, I also had some leftover glass stone magnets from her first birthday that matched well so I set those out for our little guests to take home.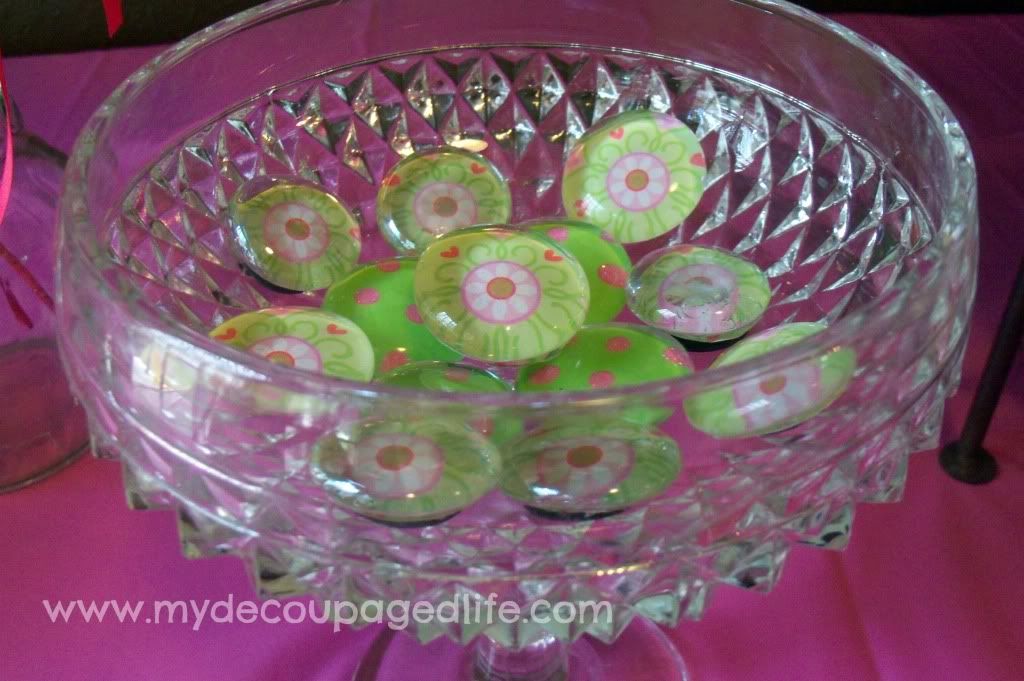 The Decorations
I didn't do a whole ton in terms of decorations, but I was able to set the princess mood with some pink plastic tablecloths and some pushpins. See, I draped them across our ceiling. It made our living room look so fun! Plus it was super easy.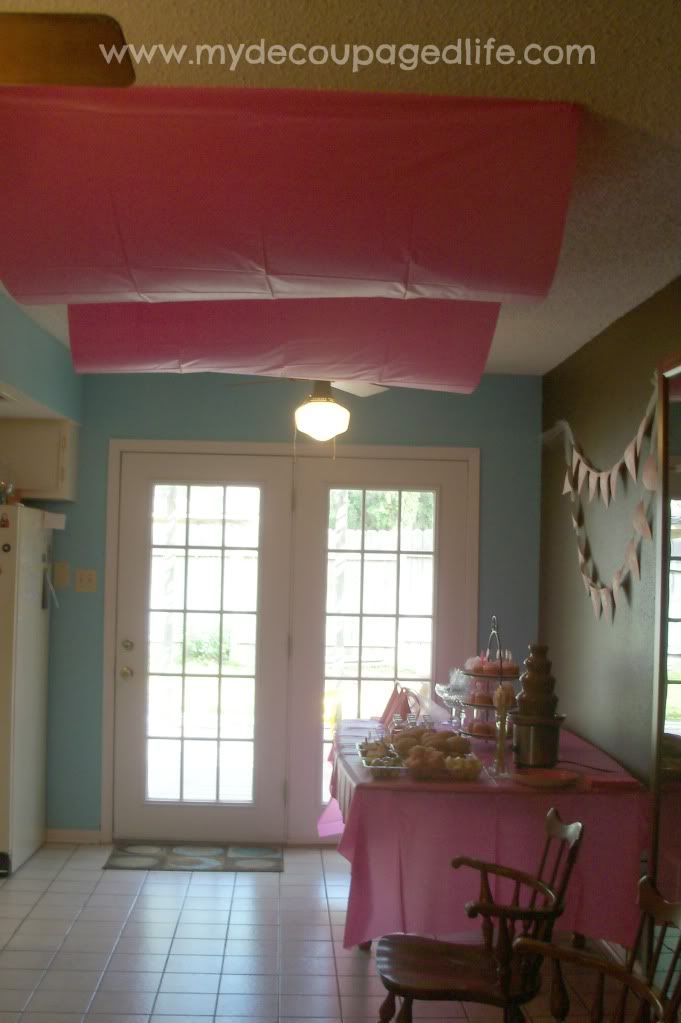 I also had made a fun "Happy Birthday" banner. The castles are just larger versions of the ones on the cupcakes. I strung it together with some tulle for a little more whimsical look.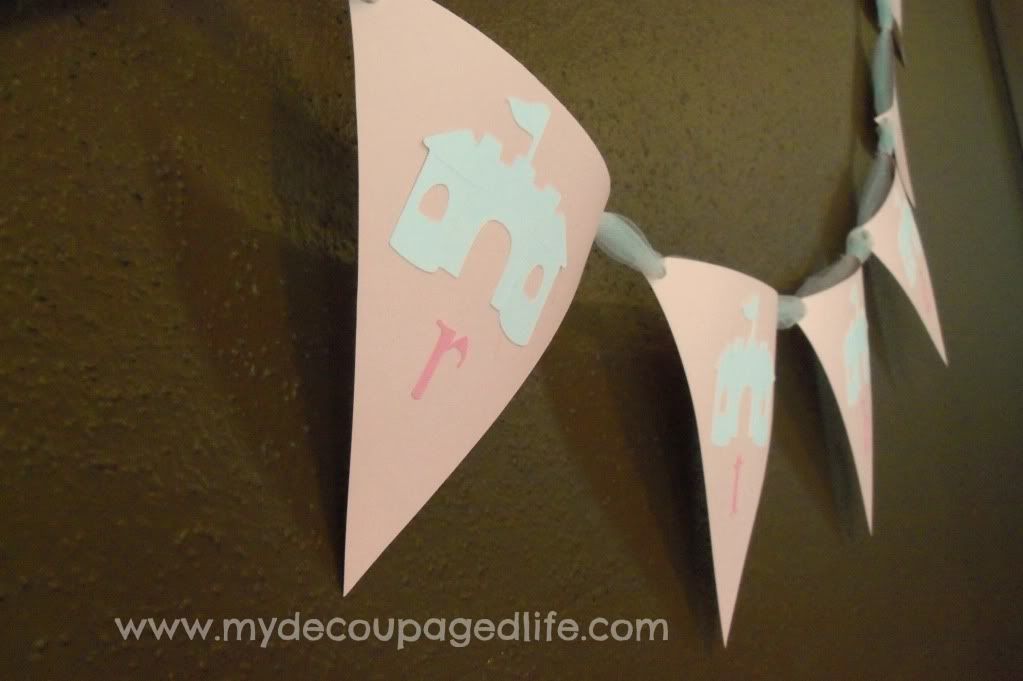 So what do you think? We had so much fun at the party. My daughter was very pleased with her princess party.
I'm linking here: